Commitment to biodiversity
Commitment to biodiversity
Biodiversity conservation has always been a basic principle within our environmental policy and corporate business strategy. In 2010, we strengthened our engagement through the definition of a core strategy for the Company to follow in this field and an action plan.
The facilities of Red Eléctrica are distributed nationwide.
One of the main criteria when defining the location of new facilities is to avoid those areas rich in biodiversity, although, in some cases, it is inevitable that installations cross or need to be located in protected spaces or in areas with species of interest (approximately 25% of the Spanish territory is protected).
In these cases, Red Eléctrica puts into motion all the necessary preventive and corrective measures to minimise the possible effects on flora and fauna, and provides additional environmental improvement actions to improve the biodiversity of the areas in which their facilities are located.
Only 0.08 % of the total surface area of Natura 2000 / Red Natura is occupied by Red Eléctrica facilities.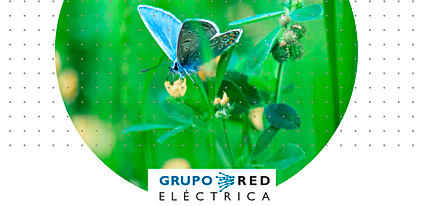 More information in the document  "Biodiversity Commitment".
Main initiatives: Biodiversity Action Plan (2017-2021)
Quantitive progress: implementation of the Commitment 92,7%
Challenges
Most relevant activities
Quantitive progress
Improve the management of biodiversity in the Company, incorporating new approaches and expanding the scope

Definition of a new assessment methodology for investment projects
Promoting the management of biodiversity in the Group's subsidiaries
Extending commitment to the supply chain

Make facilities compatible with biodiversity

BIRDLIFE: Multi-year line marking plan
Forested areas: Signing of agreements for the prevention of forest fires
Habitat of high ecological value: HABITAT Project

Promote the conservation of biodiversity

Participation in wildlife conservation projects (especially birdlife) and flora.
Red Eléctrica Forest
Red Eléctrica Marine Forest.

Raise awareness on Red Eléctrica's stance on biodiversity matters

Increase employee awareness
Promote corporate volunteering in the fieldof biodiversity
Increase the visibility of Red Eléctrica externally with regard to biodiversity

Promote innovation in biodiversity

Implementation of innovation projects that contribute to the achievement of biodiversity challenges