The Red Eléctrica Group, in line with its strategic plan, maintains stable growth, achieving solid results and an important strengthening of its main solvency ratios, while maintaining a clear orientation towards operational efficiency and the continuous generation of value. This is reflected by the solid financial results achieved by the Company in recent years and the direct shareholder remuneration it pays in the form of dividends.
Corporate strategy
The 2018-2022 Strategic Plan focuses on developing Red Eléctrica's role as TSO in Spain, while continuing to reinforce efficiency criteria and boosting the expansion of the business base as an alternative path for growth and value creation.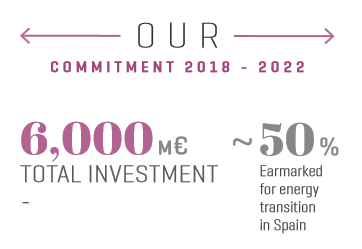 Financial soundness and shareholder return
Red Eléctrica shows stable, sustained growth in line with that set out in its Strategic Plan.