Customer orientation
Customer orientation
The customers of Red Eléctrica de España are those organisations and companies that receive the services provided by the Group and are grouped into the following broad categories:
SERCLIENTE and Clientes website
Red Eléctrica de España has set up a new framework of collaboration with its customers to tackle the challenge posed for the sector by the energy transition. Under the SERCLIENTE initiative, Red Eléctrica de España has carried out actions aimed at strengthening interaction with clients (generators, consumers, distributors, traders, promoters, associations, among others) in order to reinforce dialogue and maintain a strong customer focus on behalf of the Company, through a dynamic, flexible and digital approach, centred on actively listening to the needs and expectations of the stakeholders.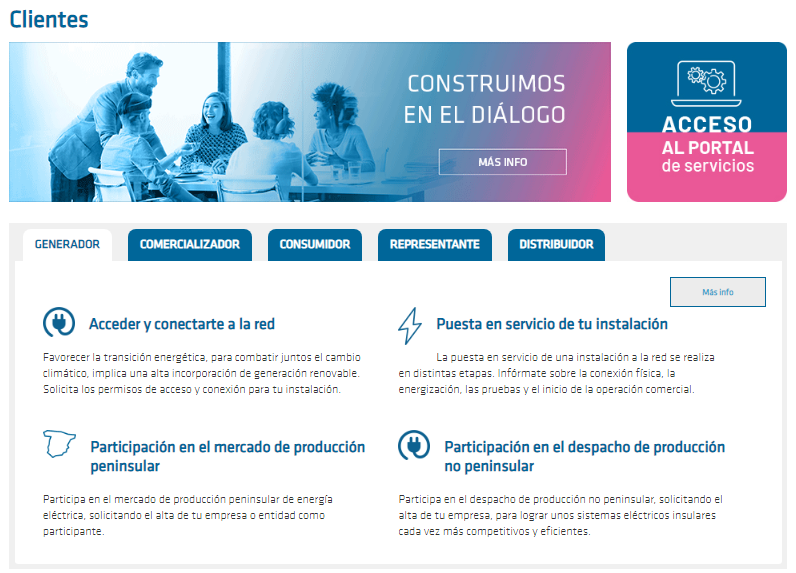 e-sios Website and REDos App
Platforms to ensure compliance with the legal requirements regarding communication and publication of information on the operation of the system.
Go to the ESIOS Website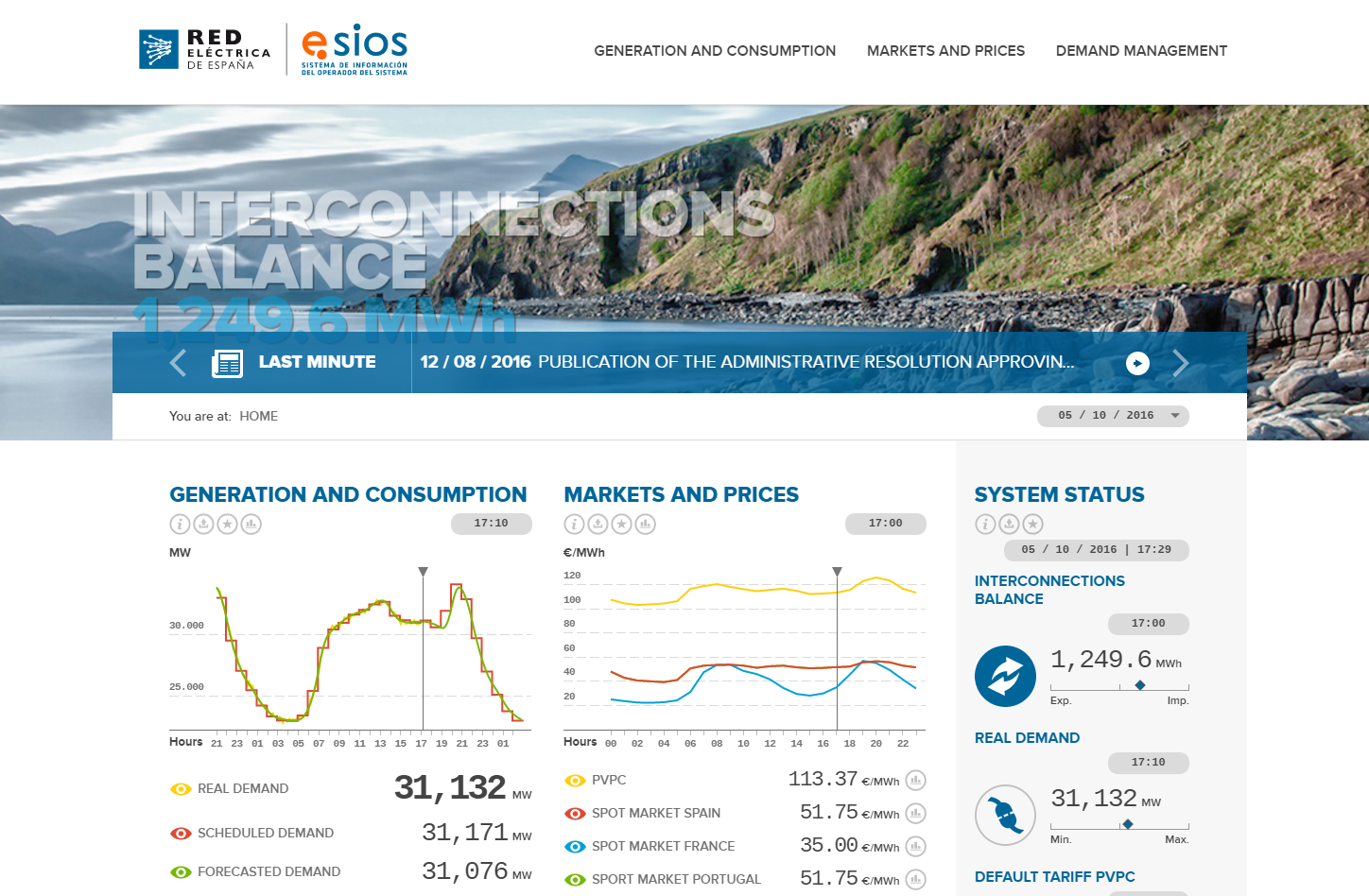 IESOE Website
Regional information platform for operators of the French, Portuguese, Moroccan and Spanish electricity systems.
Go to the IESOE Website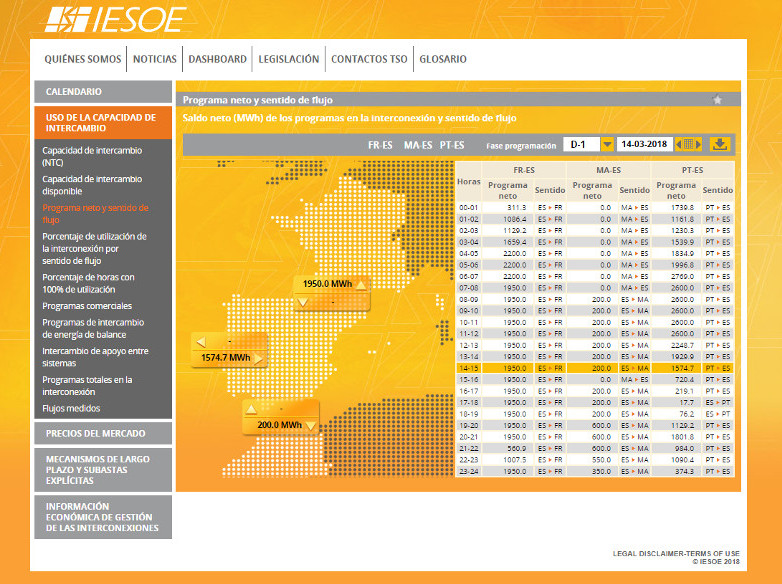 ENTSO-E Transparency Platform
A web platform designed as a channel for registering data regarding the electricity markets, in accordance with the provisions of the Transparency Regulation.
Go to the ENTSO-E website