'Encyclopedia of the Romanesque Style on the Iberian Peninsula'
'Encyclopedia of the Romanesque Style on the Iberian Peninsula'
Red Eléctrica has been collaborating since 2009 on the project for the drafting the 'Encyclopedia of the Romanesque Style in the Iberian Peninsula' (Enciclopedia del Románico en la Península Ibérica). This work is the result of extensive research on the existing Romanesque artistic wealth in Spain and represents more than 15 years of fieldwork.
In the 52 volumes published so far, around 700 professionals of the Centre of Studies of the Romanesque Style of the Santa María la Real Foundation (including medievalists, art historians, landscape architects, architects, archaeologists and photographers) have collaborated, amongst which are some of the most renowned Romanesque art scholars, both Spanish and foreign. Red Eléctrica has collaborated on the volumes regarding Cuenca, Zaragoza, the Basque Country, Pontevedra, La Coruña, Barcelona, Tarragona, Orense, Lugo and Lleida. To date, Red Eléctrica has collaborated on the publication of a total of 16 volumes.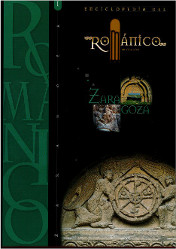 Red Eléctrica fully endorses the aim behind this project, as it maintains an ongoing commitment to the preservation and dissemination of the cultural and artistic wealth of the territories, and showcases the historical, cultural and social heritage of the territory.