Pastoreo enRED
Pastoreo enRED

Red Eléctrica has launched the pilot scheme "Vegetation control in the safety road of L/ 220 kV Quel-La Serna power line through the use of livestock", to favour biodiversity and to promote complementary activities that help increase economic profitability of livestock farms. This project has been developed with AgroVidar (a company specialized in sustainable agri-environmental solutions) with the town hall of Calahorra and the Department of Sustainability and Ecological Transition of La Rioja.
The objectives of this pilot scheme, which is pioneer in Spain, are as follows:
To control vegetation growth in the safety road located under the facility by grazing sheep.
To contribute to improving the natural capital of the surrounding facilities, helping to maintain soil fertility and biodiversity preservation.
To contribute to generating new sustainable employment, settling population, and facilitating generational change.
To reduce greenhouse effect emissions in maintenance activities.
To incorporate applied knowledge and technology through GPS collars to extensive livestock management.
The results of the project have been as follows:
700 sheep have cleaned 13 hectares of the security road from January to November 2020, in compliance with Red Eléctrica's safety standards.
Preparation and edition of a guide to facilitate the replicability of the project to other regions of the country.
Pilot subject matter of study at Universidad de Alcalá
Along with Universidad de Alcalá, we developed the project "Evaluation of ecosystem services arising from vegetation management in the electricity transmission network through grazing" and its practical application to the initiative "Pastoreo enRED in La Rioja". The results have shown that the use of livestock in the maintenance of the electrical energy transmission network enhances the services of the regulatory, cultural and supply ecosystems and facilitates biodiversity and the well-being of the society.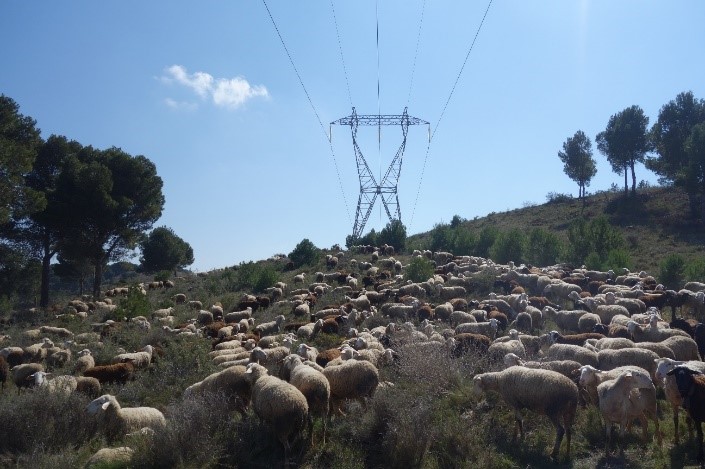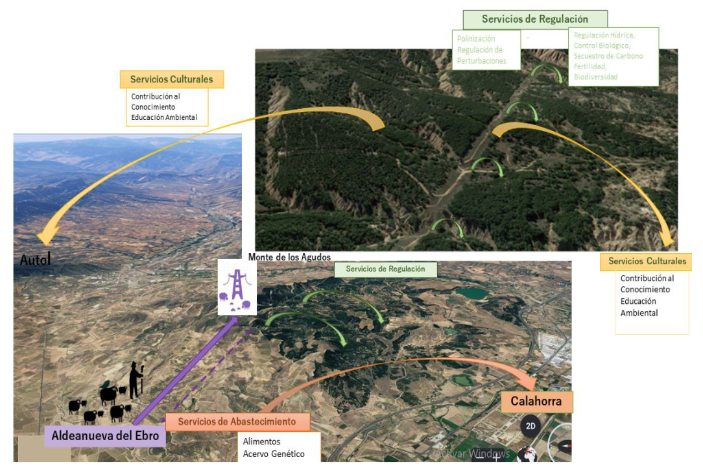 Generational Replacement
Likewise, in order to ensure the availability of generational replacement with the necessary knowledge to facilitate the continuity of the good herd management in extensive livestock farming and the conservation of the landscapes of our villages, Red Eléctrica has worked with the Asociación Campo Adentro in the 2020 edition of the Escuela de Pastores de Madrid (School of Shepherds of Madrid.) This school is supported by the State Federation of Shepherds' Associations and the town hall of El Boalo-Cerceda and Mataelpino (Madrid).
50 students out of 130 applications received were selected to take the theoretical module; 30 of those carried out field practices.