Almacena project
Almacena project
The project consists of the field installation of an energy storage system, specifically a lithium-ion prismatic battery with a power in the range of 1 MW and a capacity of at least 3 MWh, with the aim to evaluate the technical capacities and characteristics this type of facilities currently offersas a tool to improve the efficiency of the operation of electricity systems.
Course of action:
The storage system will be installed in the Carmona 400/220kV substation (owned by Red Eléctrica), and will be comprised of the electrochemical storage equipment, the converter system, the communication and control systems and a user IT application. In order for it to be constantly monitored and controlled, the system will be connected to Red Eléctrica's communication systems. The storage system will be installed in a 16 metre-long container that will house30 racks of lithium-ion prismatic cells.
The project consists of a first phase in which the storage system will be installed and two functionalities will be tested aimed at favouring the integration of renewable energies and the improvement of operation services (load curve modulation and power-frequency regulation). In later phases, the installation will serve as a test platform in order to evaluate the possible contribution of this technology to other operation services, the increase of grid flexibility, the stability of the system, etc. Throughout the project, key parameters of the system will be collected and analysed in order to evaluate, from a technical and economic standpoint, the capacities of the selected technology.
During 2016, the behaviour of this innovative system has been further analysed and a comparative analysis has been carried out with other electrochemical storage systems in order to enrich the experience acquired, both in its integration into the electricity system as well as in its operation and maintenance.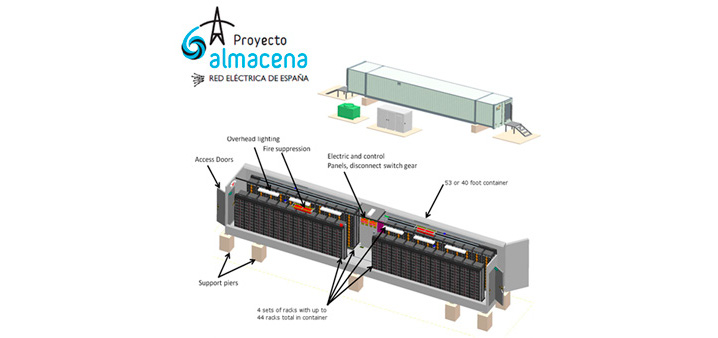 Period:
The battery has been installed at the end of 2013.
Collaborators:
Energy Solutions Company.
Benefits to the electricity system:
The ever-increasing penetration of solar and photovoltaic generation and its unpredictable nature, along with the need to manage large variations between the peak and valley hours of demand and the need to operate the system ensuring system security and quality of supply, make energy storage systemsan effective mechanism to ensure the safe integration of renewables and improve the overall efficiency of electricity systems.
This R&D+i project is co-financed by the European Regional Development Fund (ERDF), which aims to strengthen economic and social cohesion in the European Union by correcting imbalances between different countries and regions.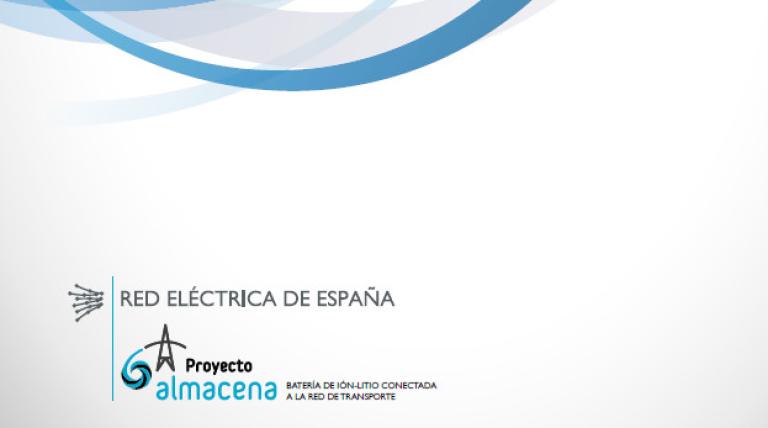 Infographic Almacena proyect: Electrochemical storage solution to improve the efficiency of the electricity system.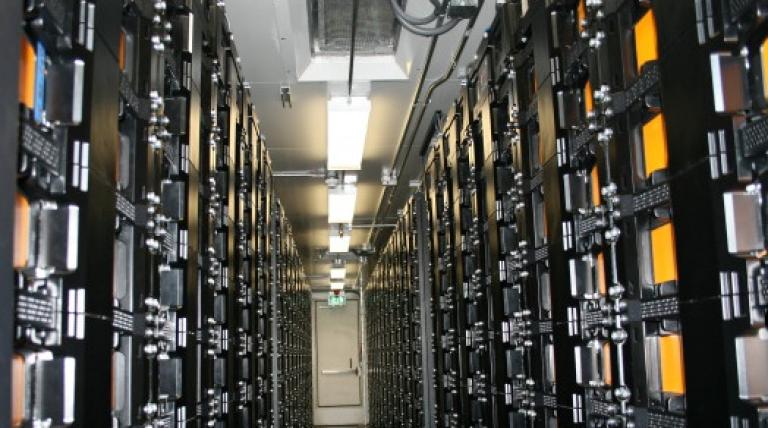 Photo gallery: Lithium-ion battery installed in the Carmona transmission substation (Seville).