Red Eléctrica understands the concept of 'stakeholders' as all those groups affected by the services or activities of the Company as well as all those groups whose opinions and decisions have an influence on the Company's financial results, or an impact on its reputation.
Given that the Red Eléctrica Group understands sustainability as the commitment to its long-term continuity and success through the creation of shared value for all its stakeholders, the Company has reviewed its stakeholder inventory in order to define said inventory at Group level.
In addition, we have a stakeholder management model aimed at generating shared value and influencing the improvement of the Company's reputation. This model incorporates the requirements set out in the rules and standards of reference in the field such as the AA1000, IQNet SR10, ISO26000 or Global Reporting Initiative.

Investors, Shareholders and partners

Regulatory bodies and Public Administration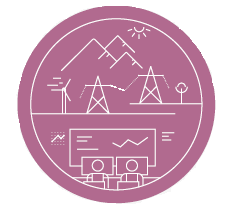 Business sector and Professional Associations


Clients

People

Suppliers

Social environment

Opinion generators
Our commitments to stakeholders
STAKEHOLDER GROUP
MAIN COMMITMENTS
MAIN COMMUNICATION CHANNELS
1. INVESTORS, SHAREHOLDERS AND BUSINESS PARTNERS

Institutional investors.

Minority shareholders.

Proxy advisors.

Business partners.

Financial entities.

Creating value.
Good governance and risk control.
Fluid and transparent dialogue.

Shareholders' office.
E-mail for shareholders/investors.
Shareholders' Electronic Forum/Web page.
Road Shows and meetings.
Satisfaction surveys.
Corporate reports.

2. REGULATORY BODIES AND THE PUBLIC ADMINISTRATION

Regulatory bodies and the competent Public Administration.

Other Administrative authorities and public entities.

Security, quality and continuity of supply.
Independence and transparency.
Effective solutions to challenges.

Periodic work meetings.
Institutional meetings.
Periodic information.
Handling of requests for information.

3. CLIENTS

Regulatory bodies and the Public Administration.

Market agents and other

Private customer (free market)

Fulfilment of Transmission Grid planning.
Leadership and innovation.
Efficient management.
Dialogue, impartiality and transparency.

Public Web and Market Agent's Web (e-sios).
SIMEL website
Periodic technical publications.
Client helpdesk telephone numbers.
Specific e-mail addresses.
'DÍGAME' Service.
Satisfaction surveys.
Technical committees and working groups.
Communication forums.

4. PEOPLE

Professionals of the Red Eléctrica Group

Workers/Employee representatives

Interns and Temporary Employment Agency employees

Stable employment and equal opportunity.
The work-life balance.
Professional development and recognition.
Ensuring occupational health and safety.
Freedom of association and dialogue with management.
Ethical and responsible business conduct.

Whistle-blowing channel and an enquiry channel regarding the Code of Ethics.
Corporate portal miRED 2.0.
Employee self-service site.
Employee helpdesk telephone number.
Working climate survey and services satisfaction survey.
Induction and integration programme and communication plan.
Work, social and leisure communities.
Bulletin boards and information screens.
Social representation committees/panels.
Performance evaluation interview.

5. SUPPLIERS

Suppliers of goods and services

Technological research and development centres

Compliance with contractual obligations.
Ethics and transparency.
Collaboration to generate mutual benefits.

Channel for enquiries and grievances regarding the Supplier Code of Conduct.
Specific supplier attention channel, ASA (Procurement attention and support centre).
Specific area on the corporate website.
Associations and working groups.
Meetings and training days.
Satisfaction surveys.
Tenders published via DOUE and the BOE.
Informative bulletin regarding construction.

6. SOCIAL ENVIRONMENT

Local councils

Social agents and associations

NGOs and Foundations

Environmental groups

Land owners

Consumer associations and the end consumer

Educational entities

Society as a whole

Transparency regarding actions carried out and their impact.
Territorial planning and community involvement.
Safety and security of facilities and of the electricity supply.
Ethical business practices.
Protection of the natural environment.

'DÍGAME' Service.
Satisfaction surveys.
Attention channel on grid planning and development processes.
Periodic meetings.
Dissemination of information on the electricity system.
Corporate reports.
Informative brochures.
Visits to facilities.
Statistics of the electricity system.
Entrelíneas' blog.
Social networks

7. OPINION GENERATORS

Financial analysts

Rating agencies

Sustainability analysts

The Media

Information transparency.
Efficiency in the management of enquiries and requests.

E-mail and Corporate website.
Road Shows and meetings.
Satisfaction surveys.
Reports, press releases, training days, social networks, etc.
Corporate reports.
Entrelíneas' blog.

8. BUSINESS SECTORS AND PROFESSIONAL ASSOCIATIONS

Associations of the sector

Professional and business entities and associations

Companies of the sector

Companies of the competition

Fluid, transparent and close-knit dialogue.
Exchange of best practices.

Participation in technical committees, working groups (national and international).

9. INNOVATION AGENTS

Business partners

Professionals of the Red Eléctrica Group

Suppliers of goods and services

Technological research and development centres

Commitments indicated in other categories

Channels indicated in other categories
Dígame service and satisfaction surveys
Dígame
The Dígame service has guaranteed, since 2008, the professional management of all external stakeholder enquiries, by making various communication channels available (phone, e-mail and online web form). This service is staffed by personnel from the Juan XXIII Roncalli Foundation, an organisation that works with people with some type of disability.
Satisfaction surveys
Satisfaction surveys allow the Company to perform a quantitative and qualitative analysis of the demands and needs of the stakeholders. These surveys are conducted periodically, generally every two years, by an external consultant to guarantee the confidentiality and validity of the process.
The assessment and analysis of the needs contained in the satisfaction surveys led to the drafting of an improvement action plan and the subsequent monitoring of the fulfilment of such actions. The results of the surveys and the improvement action plans are communicated to the stakeholder groups, and fulfilment of the same is notified to them for the next survey.
GLOBAL INDICATORS OF THE STAKEHOLDER PERCEPTION SURVEYS
|   | 2016 | 2017 | 2018 | 2019 | 2020 |
| --- | --- | --- | --- | --- | --- |
| Perception index(1) | 8,1 | 8,1 | 8,3 | 8,1 | 8,0 |
| Perception level | 8,2 | 8,3 | 8,4 | 8,2 | 8,2 |
| Overall assessment of services | 8,0 | 8,0 | 8,2 | 8,0 | 8,0 |
| Assessment of the communication and information activities | - | - | - | 8,0 | 7,9 |
| Assessment of the execution of activities | - | - | - | 8,4 | 8,2 |
| Reputation(2) | 8,6 | 8,6 | 8,6 | 8,2 | 8,0 |
(1)The perception index (IP), a newly developed indicator in 2019, is calculated based on performance evaluations in terms of overall perception and includes the assessment of the services that the Company provides to different stakeholders:
The overall perception level (A0) includes the stakeholders' assessment of the Company's overall performance

The overall evaluation of services (B) provides information on the assessment expressed by stakeholders about the services they receive from the Company.
IP= 35% A0 + 65% B (weighted values based on stakeholder prioritisation).
(2)Starting in 2019, this indicator is calculated based on the assessment values obtained for each of the aspects that make up the reputation of the Red Eléctrica Group, whereby there is no direct traceability with the reputation values provided for previous years.