The Greener Choice, an open letter to our suppliers
At Red Eléctrica we are working to lead an energy transition that will carry us into a more sustainable and more decarbonised society. In this global challenge, purchase management also plays a key role and, to this end, we are ever more committed to taking "more ecological and greener" decisions.
Red Eléctrica, together with several European TSOs, encourage all our current and future suppliers to join this road map that will take us into a more sustainable future.
We publish a new version of Supplier Code of Conduct which objective is to disseminate and promote values and responsible practices regarding the suppliers' working and professional conduct within their different areas of activity.See more
If you are interested in becoming a Red Eléctrica supplier, please register here.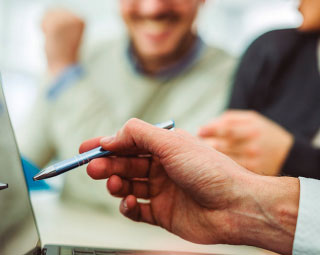 The company has introduced the following training programmes in collaboration with the Spanish Network of the United Nations Global Compact. More info