New business relationship
The Red Eléctrica Group and the CEOE, together to promote green and digital transformation in Spain
The Red Eléctrica Group joins the Spanish Confederation of Business Organizations (CEOE) to jointly promote green and digital transformation through this business organisation that is dedicated to the coordination, management, promotion and defence of the interests of companies and Spain.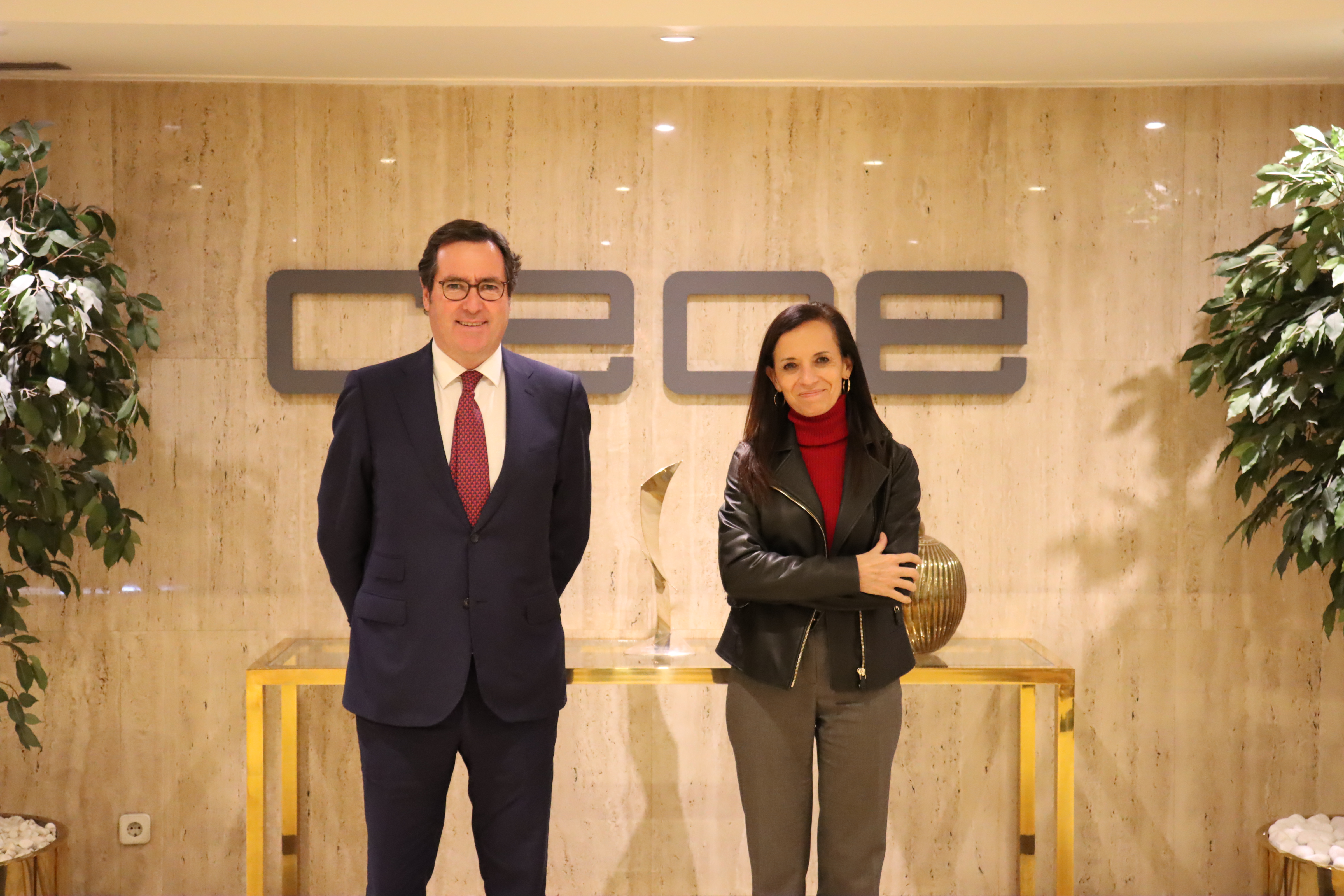 The incorporation of Red Eléctrica into the CEOE, which was formalised today during a ceremony attended by its chairpersons, Beatriz Corredor and Antonio Garamendi, allows the Group to share its experience and collaborate as a key player that not only acts as the backbone of the green transition and digital transformation but also of the commitment of the European Union, through the NextGen EU, and that of Spain, through its Recovery, Transformation and Resilience Plan. Furthermore, this collaboration also gives access to the Group to the services, activities, initiatives and programmes offered by the CEOE to its member companies.
Through this membership, Red Eléctrica will become part of the Advisory Council of the Chairman of the CEOE and will participate in nine committees and working groups in the following areas: Sustainable Development and the Green Transition, Blue Economy, International Relations, the European Union, Social Dialogue and Employment, Equality and Diversity, Corporate Social Responsibility, Digital Society and Social Security, and Occupational Risk Prevention.
This step will also allow Red Eléctrica to benefit from the relationship that the CEOE maintains with the 40 European business organisations that make up the BusinessEurope organisation, the 23 Ibero-American organisations of the CEIB (Ibero-American Business Council) and the 149 organisations worldwide that make up the IOE (International Organisation of Employees) for support and advice on the internationalisation of its business activity.
This inter-business relationship will act as a channel to create synergies, share knowledge and join forces in the global transformation process and in which electrification and connectivity are positioned as drivers of new opportunities for economic and social development in order to create a greener, more digital, fair, inclusive and resilient Spain.