Grid manager and transmission agent
SAGA: smart maintenance at the service of the energy transition

The electricity sector is immersed in the energy transition, a transformation process of towards a new, more sustainable model that is decarbonised and based on renewable energy. This change of model will entail numerous challenges for the management of electricity grids, which are undoubtedly the backbone of this process.
In addition to having more robust, smarter and interconnected grids, the companies responsible for electricity systems must have asset management models that maximise the reliability of assets, essential to enable the energy transition, while at the same time facing an increasingly demanding environment, characterised by distributed generation, technological dispersion or the ageing process of facilities.
Red Eléctrica has been working with this goal in mind for many years and has developed a new asset management model that has already been consolidated within the Company and whose pillars are: the evolution of maintenance strategies towards predictive risk management, the generation of a holistic view of the system that enables the optimisation of planning in a global sense and maximises the use of resources; and the use of the latest technological advances in fields such as artificial intelligence, Big Data or IoT, as a lever for transformation.
The cornerstone of this new strategy is the SAGA platform.
Analytical and data governance competencies: SAGA enables the data associated with assets to be organised and transformed into information
Cognitive competencies: the software helps transform information into knowledge to facilitate the decision-making process.
Prescriptive competencies: SAGA proposes decisions proactively and enables the deployment of advanced asset management strategies.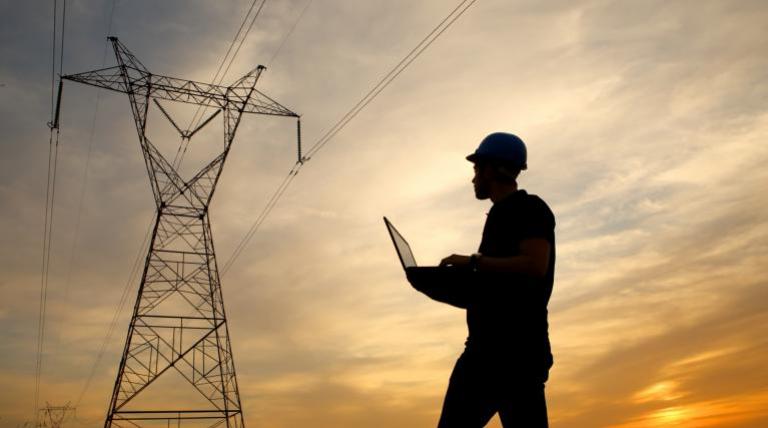 The origin: the MANINT project
MANINT – Intelligent Asset Maintenance project - was conceived in 2017 with the aim of developing a new asset management model that would optimise the planning and execution of actions regarding the transmission grid. More than 100 experts worked on the MANINT project until its completion in 2019, making it the spearhead of the Company's commitment to technological innovation.
The new asset management model is characterised by the evolution of its inspection, maintenance and renewal strategies, directly managing the risk of grid assets, as well as enabling a global vision of the system, which favours the optimal planning of activities and the associated disconnection of asset from the grid process, maximising the use of resources and grid availability. This approach, along with its resulting outcome - the SAGA platform - was pioneering in the sector.
MANINT has also been an agent of change from the point of view of processes and people. On the one hand, it brought about a transformation of the corporate procedures of the departments involved in maintenance activities. On the other hand, it drove an important cultural change because it democratised knowledge and promoted more collaborative work.