As a grid manager and transmission agent and as the operator of the system, Red Eléctrica is responsible for developing a safe, efficient and sustainable transmission grid.
The current 2015-20 plan addresses the need to develop new infrastructures that will secure the electrical supply, integrate new renewable generation and move toward the new European single market.
This plan was approved on 16 October 2015. In mid-2108, a modification was published that added new needs to the system, especially the need to integrate renewable energies.
In October 2019, a technical adaptation regarding some actions of the current planning was published in order to reflect the evolution of the projects underway and to facilitate their processing and commissioning.
In November 2020, the Secretary of State for Energy extended the validity of the 2015-2020 planning until the entry into force of the 2021-2026 Electricity Transmission Grid Development Plan.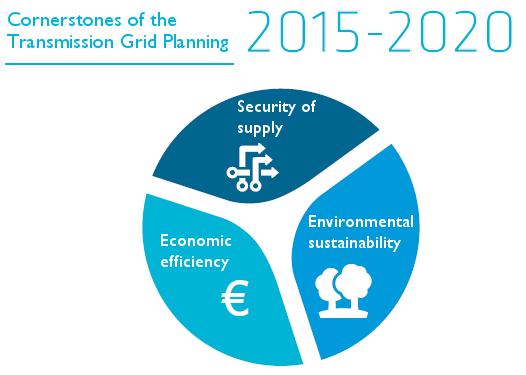 2015-20 plan by autonomous community (Available in Spanish)